6-Person safari cottage
The 6-persons safari cottage is the newest tent from Outstanding. It has two spacious bed rooms with a large double bed with separate matresses and two big bunk beds. The matresses in these beds are 200 by 90 centimeters big and therefore also comfortable for adults. The tent is tastefully decorated with scaffold wooden furniture and a lounge area with cushions. There is a big dining table for 6 persons and a kitchenette with 4 burner stove, fridge and all the kitchenware you need. Outside you find a nice seat and a picnic table. Dogs are not allowed. View the complete overzicht inventaris here.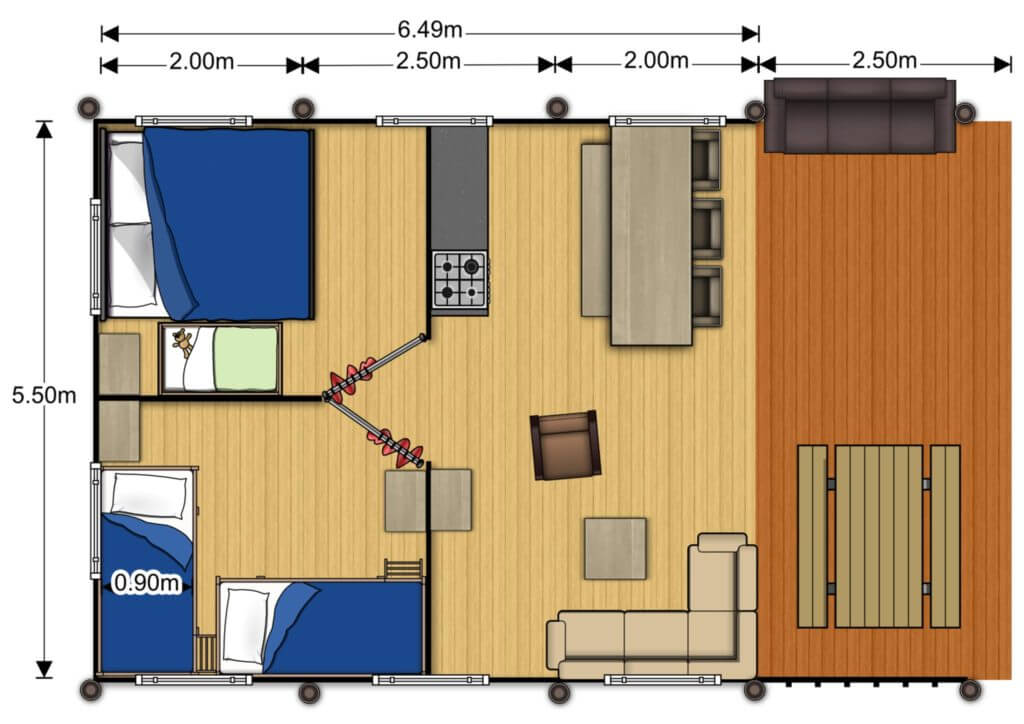 Availabilty and rates
Below you find an overview of the availability and rates. Click on the price to make a reservation request. You can also book directly through the reserveringspagina. During Oerol you can only book this Cottage from 7 to 16 June or longer. Look at our package deals in June.
Can't you find the preferred period here below? Or do you have a special request? Please let us know.
arrangements